About Us
The Desi Basket provides the consumers with a true-to-taste and credible South Asian food products. Our cultural mission drives us to deliver real, high-quality products to you at a price you'd be happy to pay. The Desi Basket represents authentic flavours.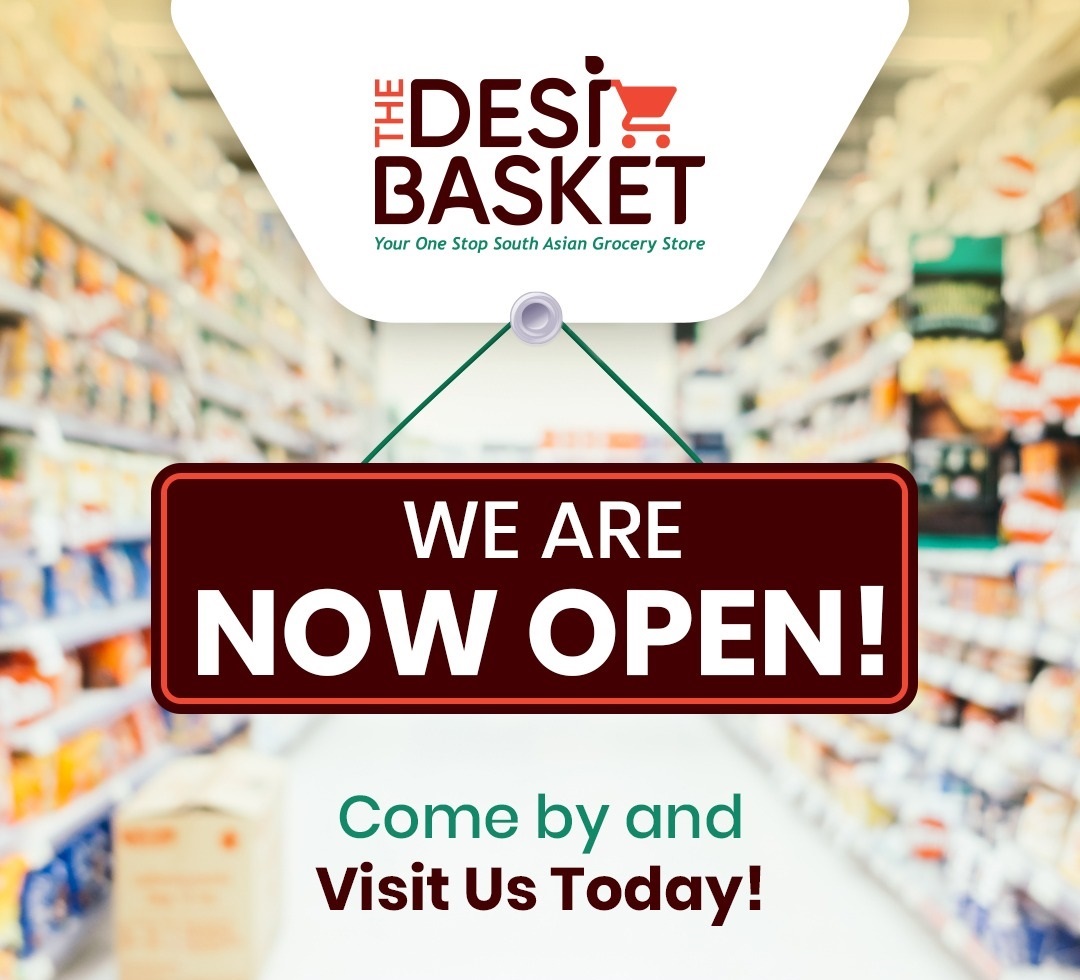 All kinds of daily necessary things at one place.
The Desi Basket Supermarket offers good quality and credible South Asian products. The range of products boasts the flavours and foods found in the Asian sub-continent with a wide range of everyday groceries, including dry goods, frozen items and fresh produce.
Its goal led them to decide to open a pop-up shop in Lindsay Heights to help develop a stronger community while also offering a viable source of new, affordable food.
Outpost's mission and values include ensuring that a "group has access to organically and locally grown foods."
The Desi Basket aims to bring a touch of India to the heart of Canada. The Desi Basket Supermarket offers a wide variety of traditional and authentic Asian cuisines. We have everything from aromatic, all-natural Sotuh Asian spices to wholesome lentils, dals, and rice to help even the most adventurous cooks. The Desi Basket always ensures that you have everything you need to add authentic flavor to your case.
We are offering a wide range of South Asian grocery and other consumer products. Explore A-Z groceries, Indian snacks & sweets, rice & dals, flours & rava, masalas & Indian spices, ready to eat & cook, pickles, pastes & sauces, tea & coffee and health & beauty.
Call For Inquiry
We are just one call away from you. Call us and know about our latest deals and food items availability.
Contact
If you have any inquiry, send us your query below, we will get back to you as soon as possible.
Or you can reach out to us on below address, email or phone number.
Location:
308 N Front St, Belleville, ON K8P 3C4
Email:
info@thedesibasket.com